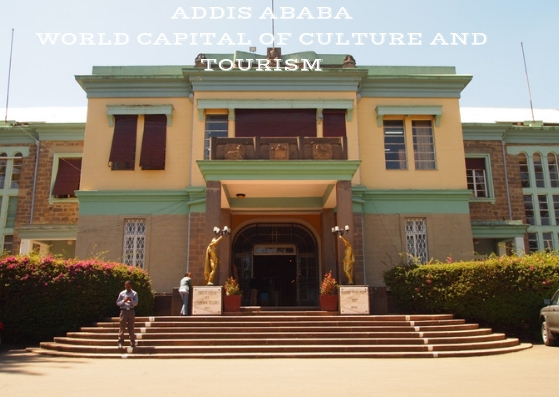 EMPEROR HAILE SELASSIE PALACE IN ADDIS ABABA THE NEW WORLD CAPITAL OF  CULTURE AND TOURISM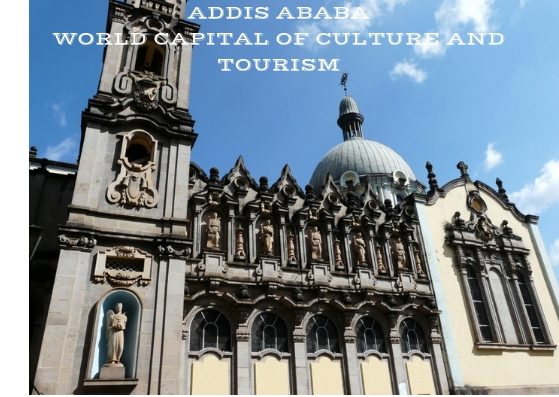 HOLY TRINITY CATHEDRAL-ADDIS ABABA THE NEW WORLD CAPITAL OF  CULTURE AND TOURISM
In 2015 Ethiopia was celebrating achieving the status of World Best Tourist Destination and crowned the year with an impressive 2 billion tourism related revenues, making it the most profitable destination in eastern Africa.
Fast forward and after a few negatives years Ethiopia is back on the cards again: with peace at Eritrean boarder and Somalia pacified the country dubbed Land of Origins (because is home to the oldest hominid Lucy) is preparing to bask once more into the tourism sun.
The European Council on Tourism and Trade announced the inscription of the capital: the legendary city of Addis Ababa on the list of humanities most cultural valued and tourism sought after places:   WORLD CAPITAL OF CULTURE AND TOURISM.
The global tourism institution ECTT remarked in the official statement that: Addis Ababa is blending his position in one of the most beautiful regions in the world, with the potential of culture and history patrimony, becoming a true world treasure and without a doubt, one of the most impressive areas of Africa.
Among the reasons for crowning the city as a world cultural and touristic hub the European Council on Tourism and Trade enumerated the existence of a vast array of historically and religiously monuments like the former imperial palace hosting today the Ethnographic Museum, the Entoto enclose of Emperor Menelik II and Empress Taytu , the cathedrals of Saint George, Holy Trinity, Medhame Alem –the largest cathedral in Ethiopia and the second in Africa etc.
Addis Ababa can capitalize on the city status as World Capital of Culture and Tourism creating special tourism offers and touristic routes in the city and his adjacent territory (like the Blue Nile Falls, Lake Tana etc.) in order to retain a growing number of tourists in the city.
With Ethiopian Airlines growth and more than 10 million travelers expected to pass through Addis Ababa an important part of this tourists could be attracted to spend at least one or two nights in the city bringing a substantial revenue into the city.
The decision of European Council on Tourism and Trade marks the end of a negative period in Ethiopian tourism and restarts the process to promote Ethiopia as a safe, tourist-oriented and perfect destination for the culture and adventure loving tourists.
.