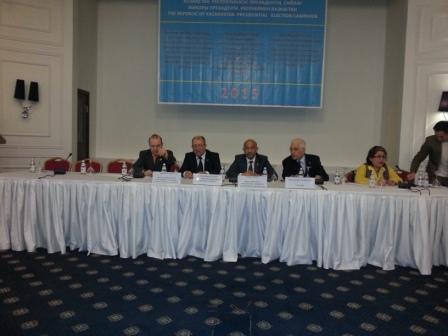 WORLD ELECTIONS MONITORS ORGANIZATION starts the monitoring mission to EU 2019 Parliamentary Elections
World Elections Monitors Organization-WEMO invites members of European Parliaments, from all over Europe to apply as Observers for our upcoming Election Observation Mission to the European Parliament elections.
WEMO – World Elections Monitors Organization is the only international organization uniting members of parliaments from across the world in support of elections observation missions and democracy support.
The elections will take place on different days in different EU member states between 23 and 26 May 2019.
WEMO President, Professor Dr. Anton Caragea has officially launched the 2019 EUROPEAN PARLIAMENT ELECTIONS mission explaining that the monitoring activities will take place in 28 countries (United Kingdom included) in order to assess the full compliance of the national members states of European Union to democratic acceptable values and practices in election process.
The WEMO Mission specifically assesses the conditions under which European members states electorate participate in the electoral process.
World Elections Monitors Organization observation methodology has being a source of inspiration and emulation across the world and implemented in many nations election process.
World Elections Monitors Organization experience in elections issues, our research, observation and assessment focus on the participation of parliamentarians in the process, analyzing the conditions for people to engage in the Elections as voters, candidates, party members, actors in civic advocacy and campaigning, journalists, election administration or support staff, and observers are unique.
On Election Day(s), the WEMO Mission will deploy its observers in all 28 nation members of the EU to witness opening, voting and tabulating and collating procedures until the final results are announced and presented publicly.
The findings of the mission will be compiled into a report to be published after deployment and distributed amongst relevant authorities.
Moreover, the – World Elections Monitors Organization Mission will provide policy advice to stakeholders by giving recommendations on the best possible way to promote and foster youth participation.
The observation of elections by independent observers contributes to the transparency of the process and is a valuable instrument of democratic oversight.
The overall duration of the – World Elections Monitors Organization teams deployment will be from 18 to 22 May (4 nights) in Brussels and from 23 to 27 May in the residential EU country of the observer (which must be a present day member of the Parliament in any EU country).